Log in and select "My Submissions" from "My Account" menu (top right on the page).
Locate your application for Category 3B in the table of your applications. 
If you were granted Pre-Approval and the deadline of 13 months given to you to implement the investment and submit an "Application for Grant Funding" has not expired, the status of your application will be: "Pre-Approval granted" (= "Παραχωρήθηκε Προέγκριση"). If this is not the case, then the 13 months may have expired and the Pre-Approval no longer exists – in such a case and in accordance with the provisions of the Grant Scheme, you cannot apply for "Update of Pre-Approval"). 
Select the "Update Pre-Approval" command (="Επικαιροποίηση Προέγκρισης").

Read the information which eill appear on your screen carefully.
If you have understood and agree to the conditions for requesting an "Update of Pre-Approval", select "Confirm" (="Επιβεβαιώνω") and then "Submit" (="Υποβολή").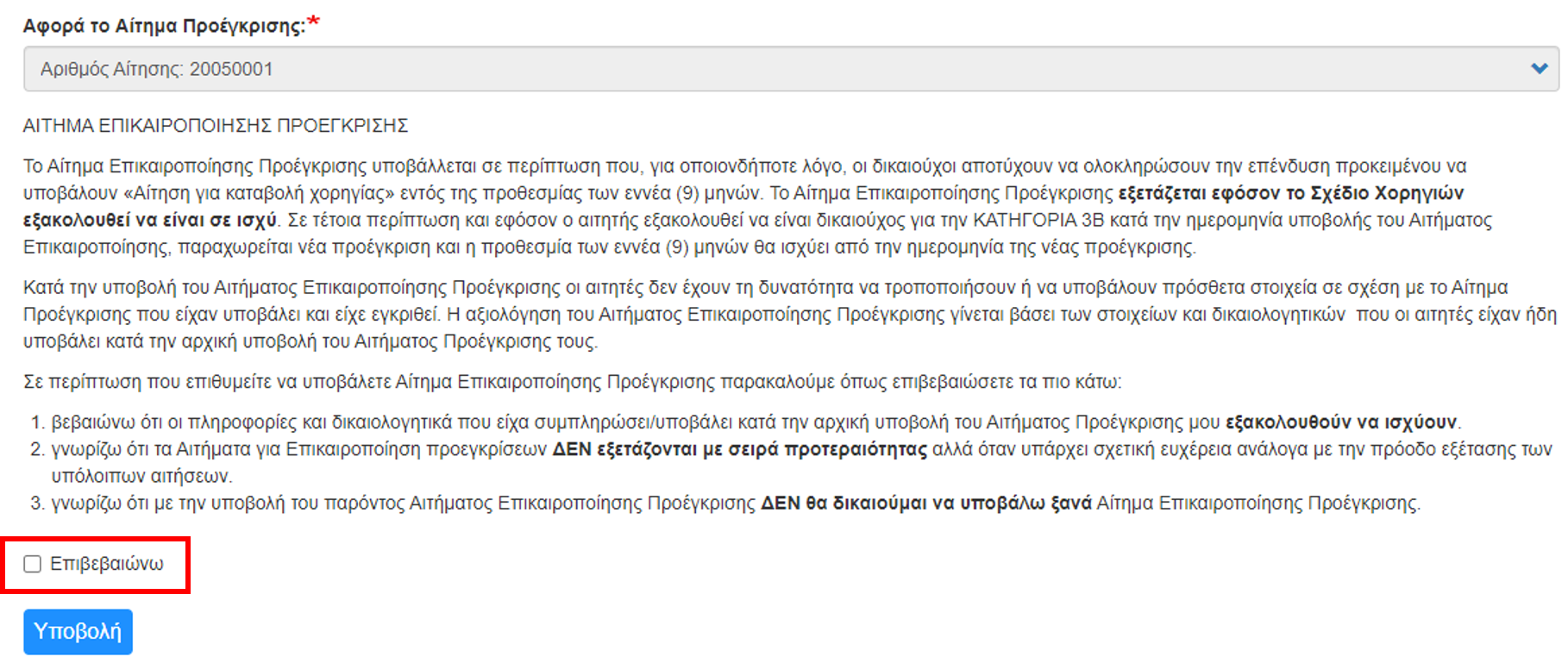 IMPORTANT NOTES:
Do not submit a request for "Update of Pre-Approval" if the data/documents submitted during your initial application for Pre-Approval are not still valid (e.g. change of address in which the investment will take place, change of vulnerable consumer's data). In such a case you will have to submit a new application for Pre-Approval.
You have the right to apply for an Update of Pre-Approval only once.
Requests for an Update of Pre-Approval are NOT examined with priority but where there is a degree of discretion depending on the progress of all other applications.